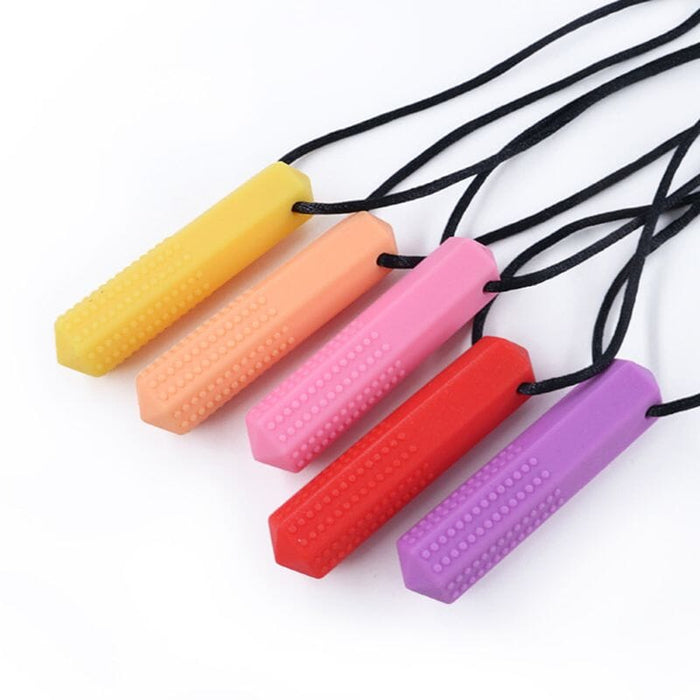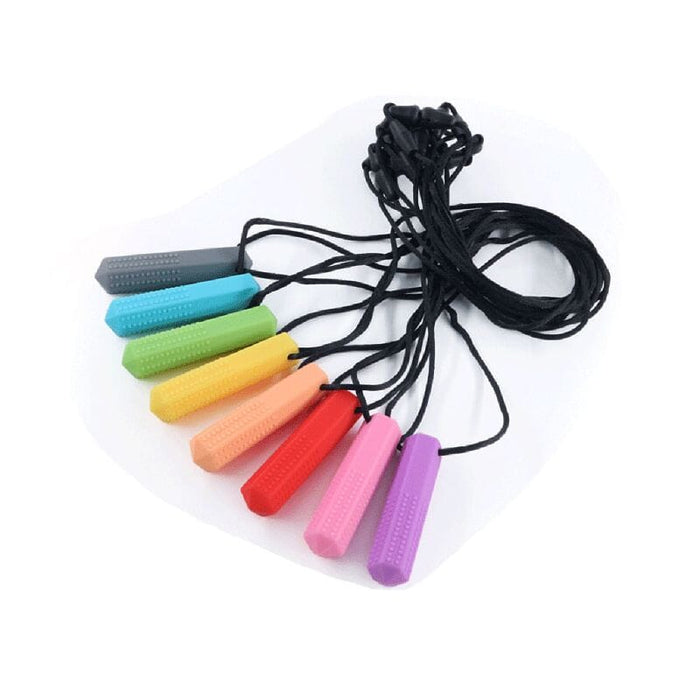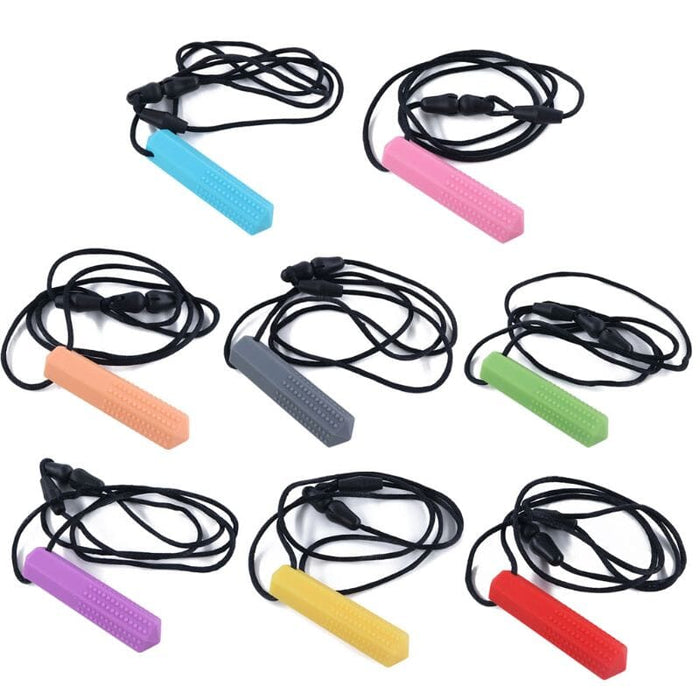 Is chewelry one of your favorite things?
Are you looking for a satisfying way to chew stim?
This necklace is just like the Prism Pendant Chew Necklace, except it has a texture on the lower half of the necklace.
It also has smooth sides on the top half to give a more well-rounded chew stimming experience.
This chew necklace also has an adjustable string so you can make it as long or as short as you want.
The prism-shaped necklaces are great for chew stimming on one side of your mouth at a time. It is a satisfying way to stim.
Owner rating: Great for all types of chewers
Grab this chew necklace today and add it to your chewelry collection!
FREE Shipping to US & Canada. International Shipping available. Shipping can take 2-4 weeks to arrive.
Want help choosing the right chew necklace for you? Check out this in-depth Review Guide.