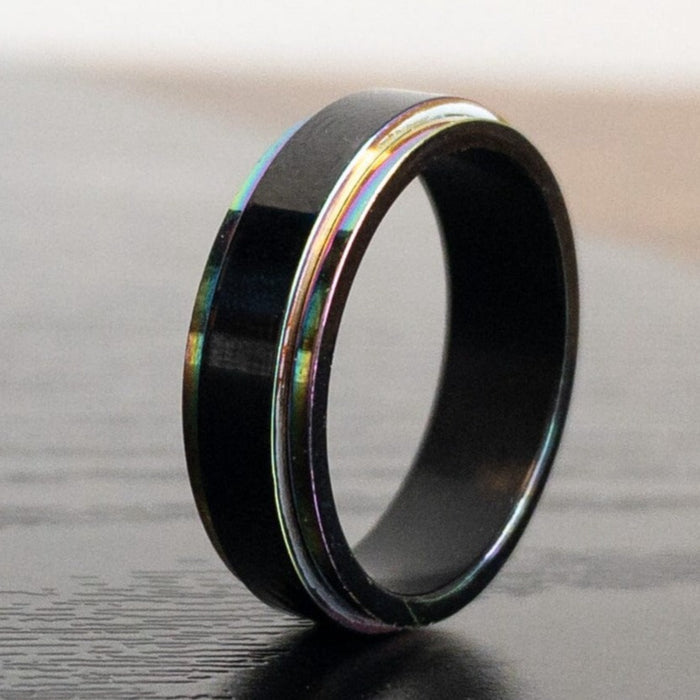 Do you love spinner stim rings?
This gorgeous stim ring has the same style as our Wedding Spinner Stim rings with a rainbow spin.
Stimming with this gorgeous ring provides an elegant stimming experience.
Spinner rings work by spinning the top part of the ring while it spins on top of the bottom ring.
Order your new spinner ring today and add it to your collection of stim rings.
Lead, Nickel, and Cadmium Free
Anti-allergy
FREE Shipping to US & Canada. International Shipping available. Shipping can take 2-4 weeks to arrive.