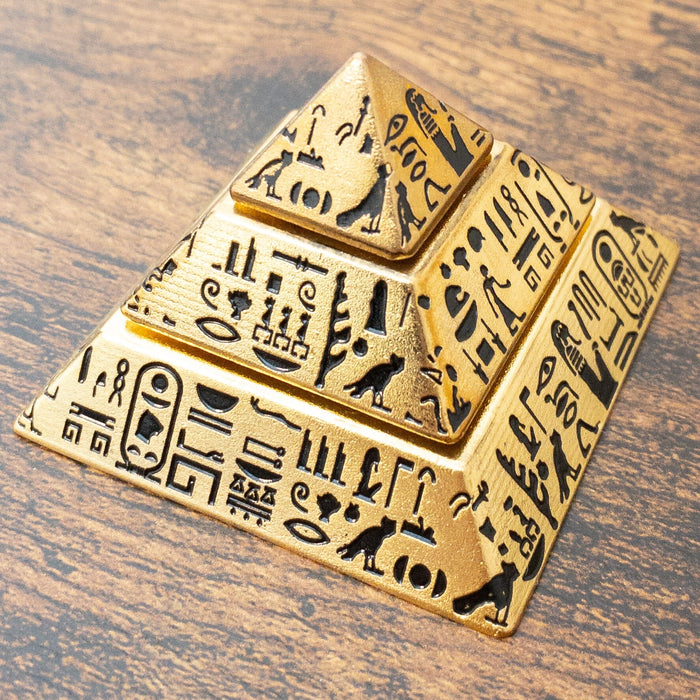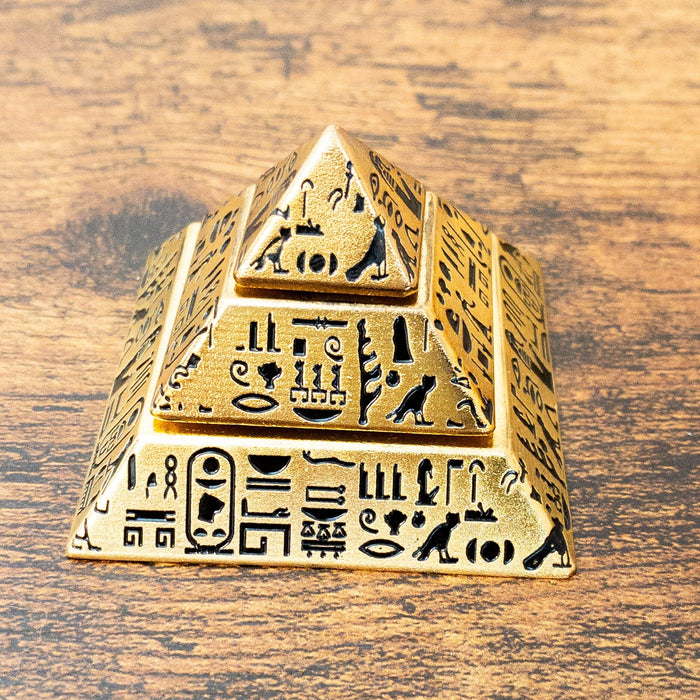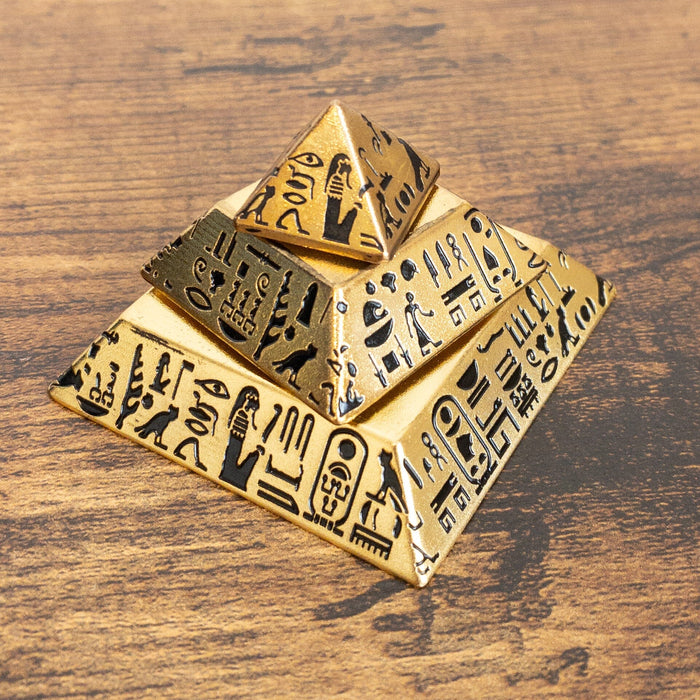 Give your desk an ancient Egyptian upgrade with this shiny gold Pyramid Desk Spinner!
Perfect for adults who need a bit of luxury fidgeting, this golden pyramid features engravings of mysterious hieroglyphs on all sides.
Let your worries spin away as the top 2 sections spin and whirl! Pharaoh-tastic!

Check out the demo video to see it in action.
FREE Shipping to US & Canada over $35. International Shipping available. Shipping can take 2-4 weeks to arrive.