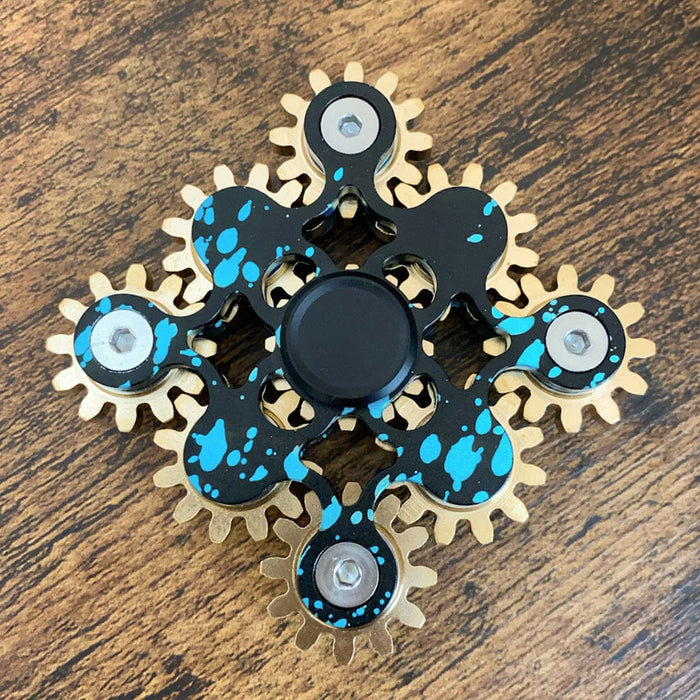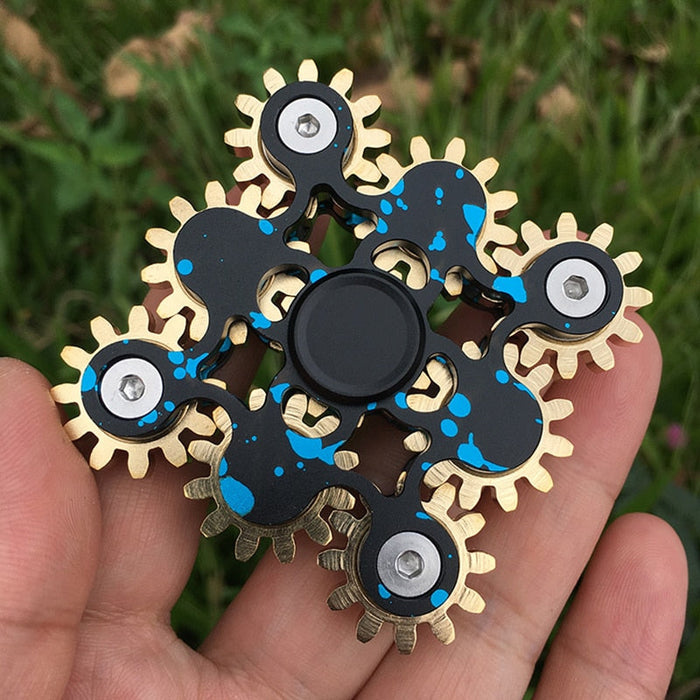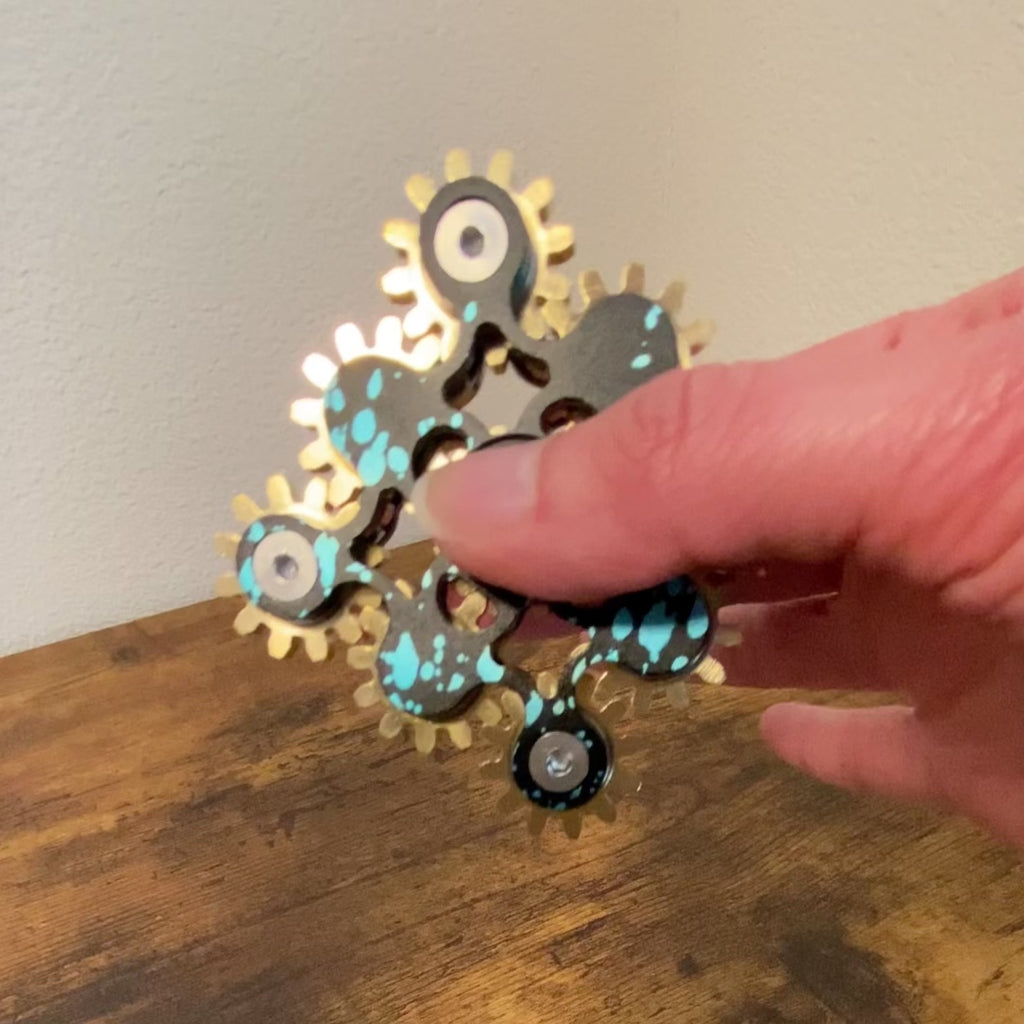 This is the Ultimate Gear Fidget Spinner.
It's mesmerizing to watch the way the gears move while it spins.
Hold it still and flick one corner gear and watch all 9 gears work together and moving on their own.
You can also hold this like a fidget spinner and it will swirl around while the gears continue to move.
Get this one-of-a-kind stim toy today and experience this Ultimate Gear Fidget Spinner in person.
FREE Shipping to US & Canada. International Shipping available. Shipping can take 2-4 weeks to arrive.