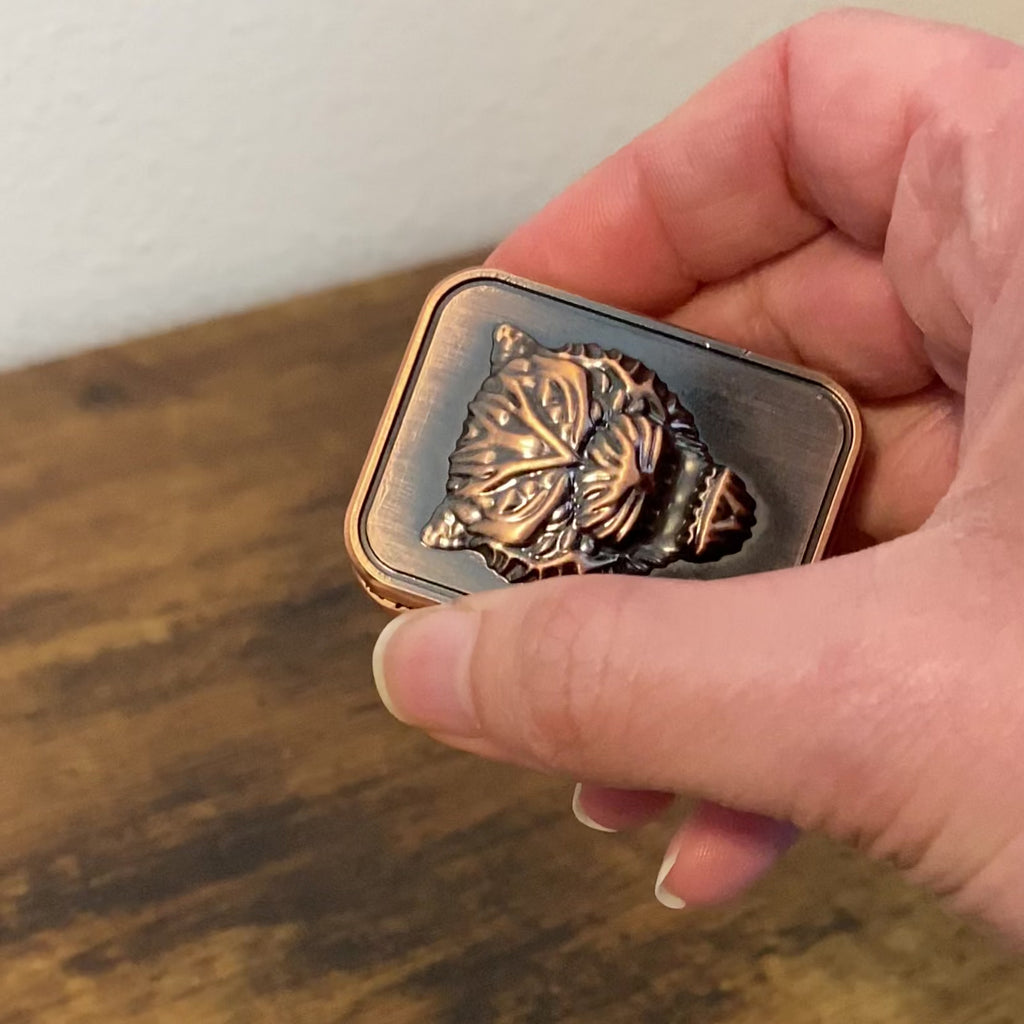 Tame your inner tiger with the perfect fidget!
This Tiger Cards Slider Fidget Toy will have you sliding your way to satisfaction with its metal playing card-style slider.
Slide it like a deck of cards and enjoy the soothing snapping sound as it snaps back together.
Ideal for adults who love to fidget!
FREE Shipping to US & Canada over $35. International Shipping available. Shipping can take 2-3 weeks to arrive.