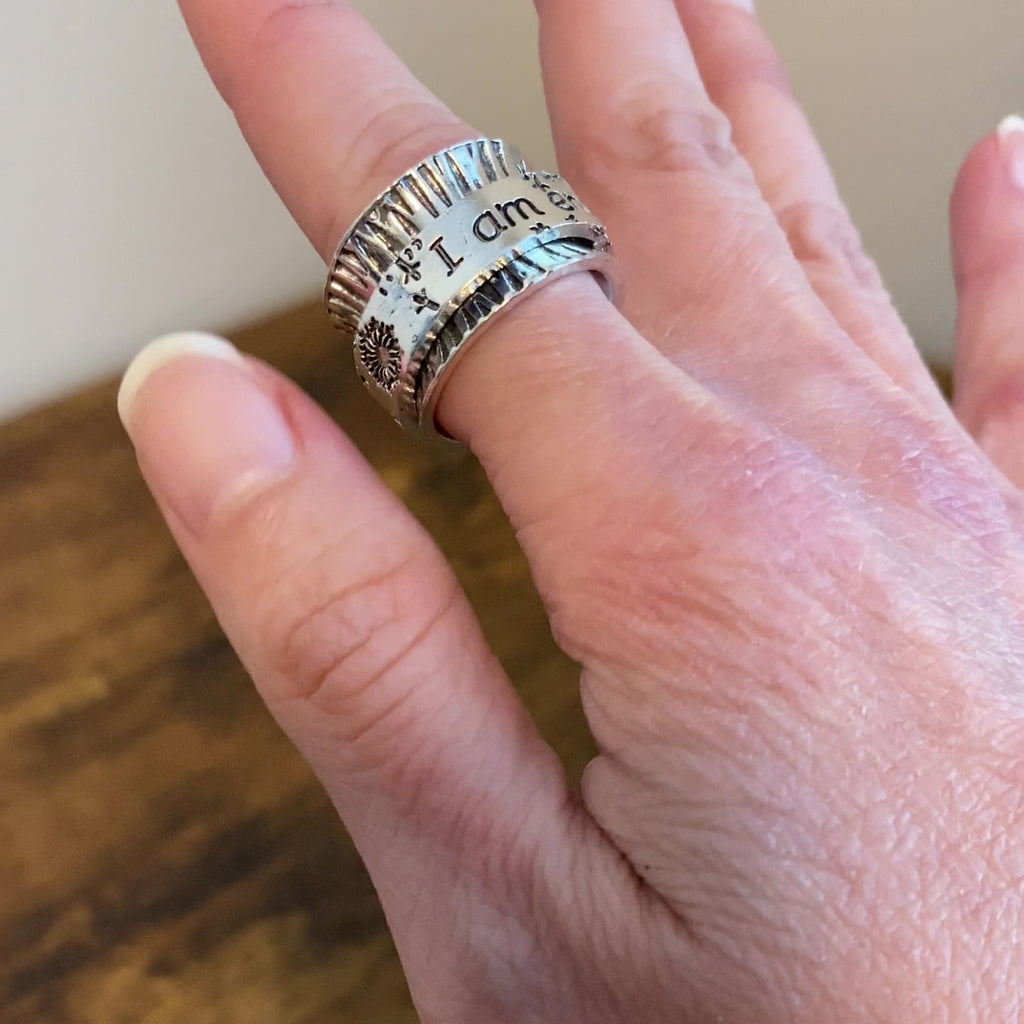 Beautifully crafted, this ring features a spinner with the inspiring words, "I am enough" and two sides of detailed engraving - one of flowers and another reminiscent of a flowering tree.
Wear it with confidence and a reminder that you are strong and worthy.
Runs approximately 1/2 size bigger than standard ring sizes.
Free Shipping over order minimums. Shipping can take 2-4 weeks to arrive.