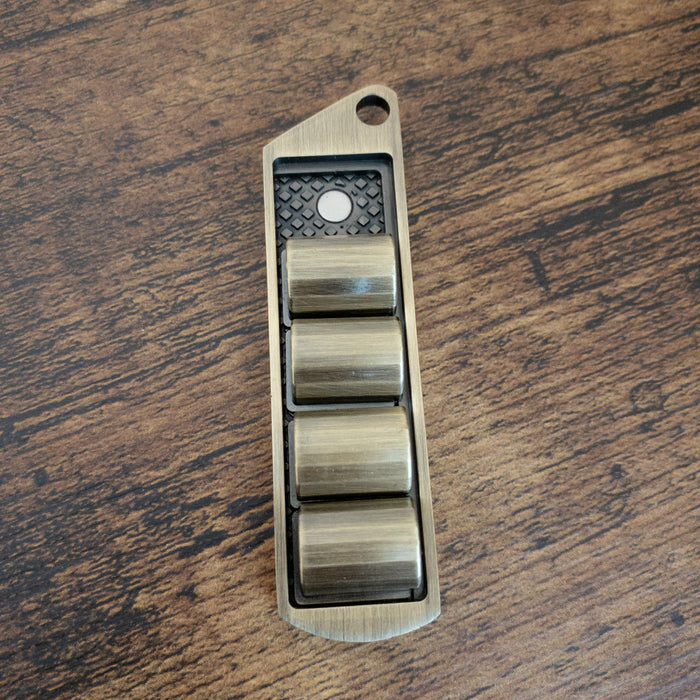 Unlock a unique sensory experience with this Bronze Slider Fidget Toy!
It's a perfect way to fidget endlessly with its satisfying slider, allowing you to move the pieces one after the other up and down with a satisfying click sound.
Compact and easy to hold with one hand, it's perfect for fidgeting adults looking for a small and sleek way to relax.
FREE Shipping to US & Canada over $35. International Shipping available. Shipping can take 2-3 weeks to arrive.