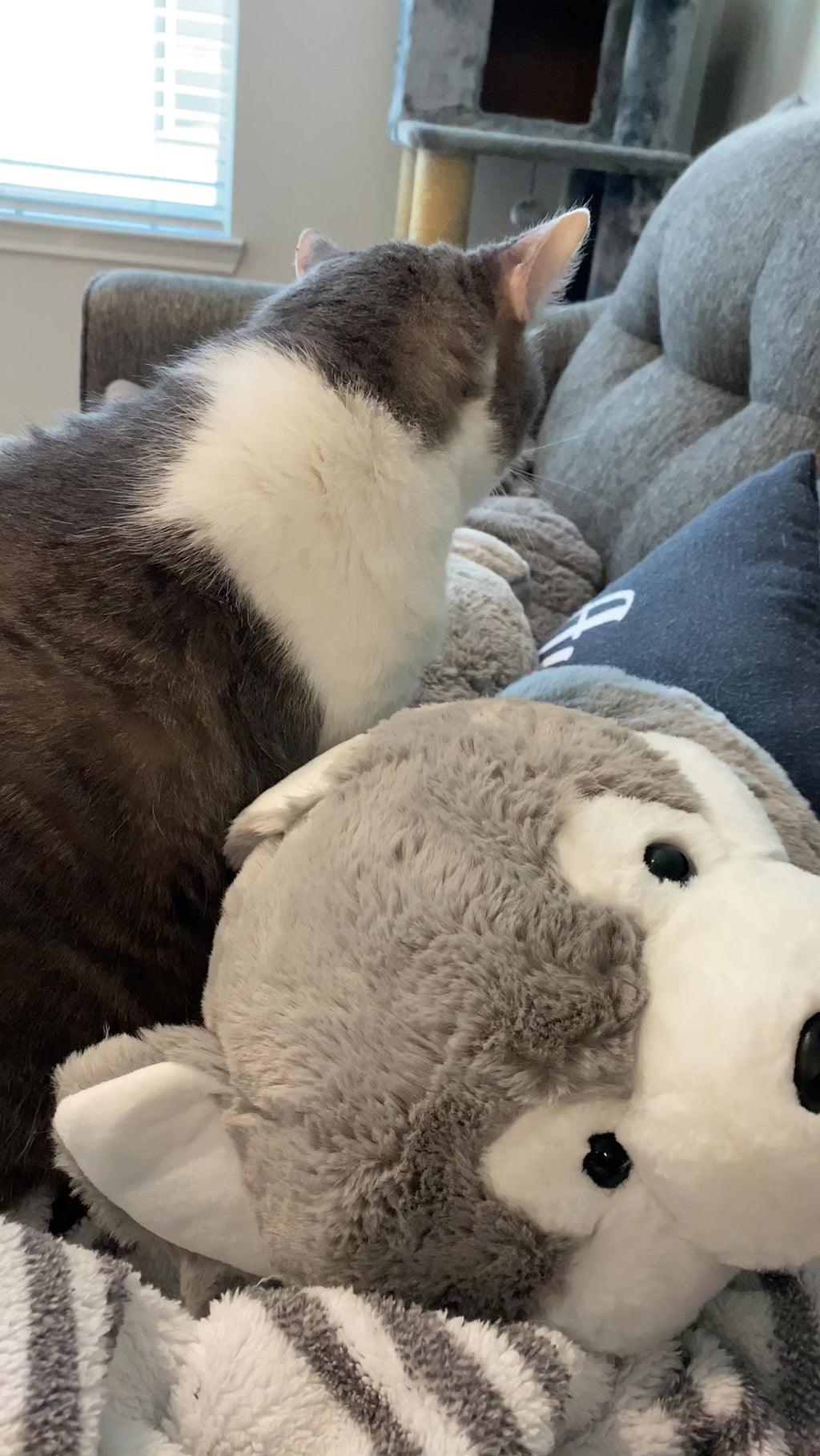 This ultra-snuggly Husky Plush is sure to make your heart melt!
Its soft and fluffy fur is irresistibly soothing to pet so that you can cuddle up with it at night for the ultimate cozy sleep.
The jumbo size is huge in person, and it's the perfect squishy nighttime cuddle buddy.
Sizes:
Small: 35cm / 14 inches
Medium: 55cm / 22 inches
Jumbo: 75cm / 30 inches
Free Shipping to the US & Canada. International Shipping available. Shipping can take 2-3 weeks to arrive.