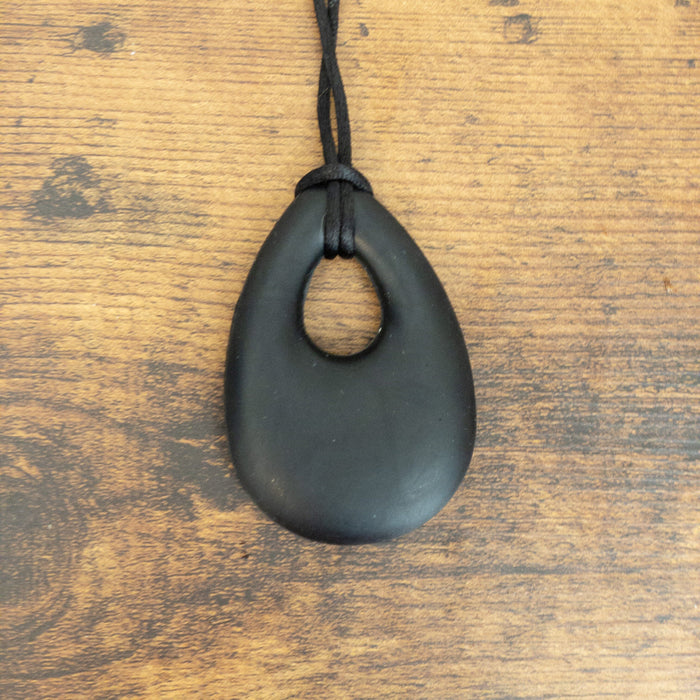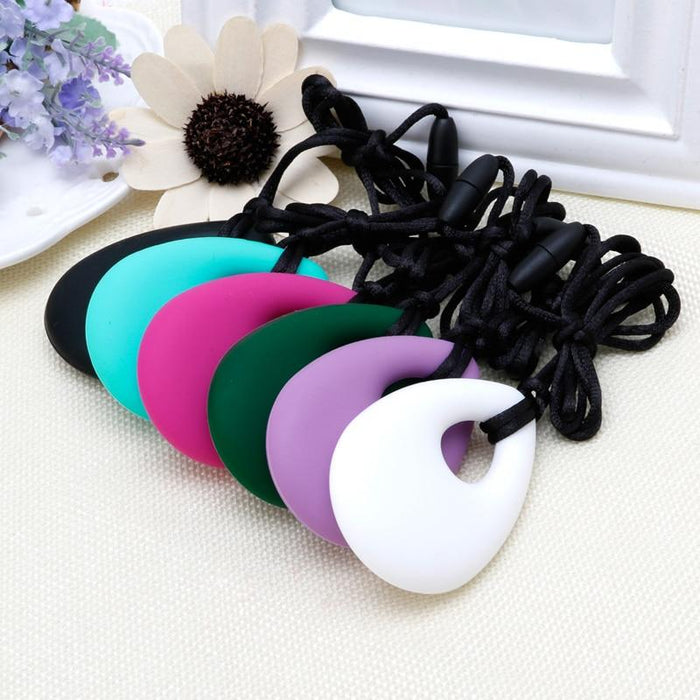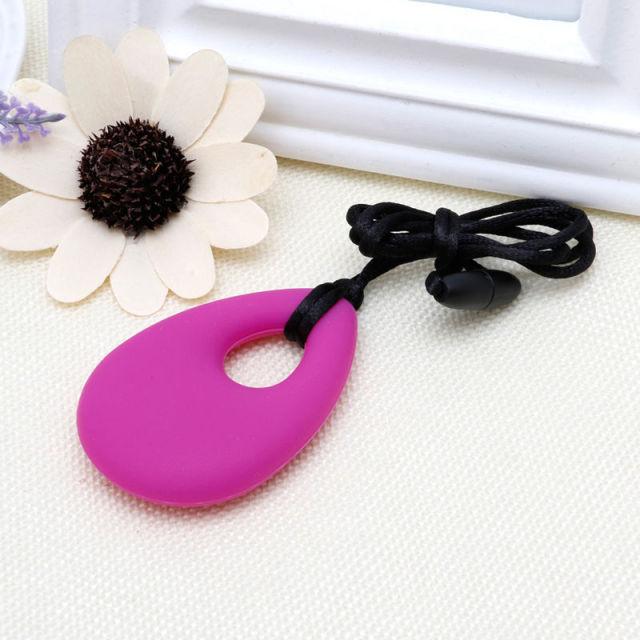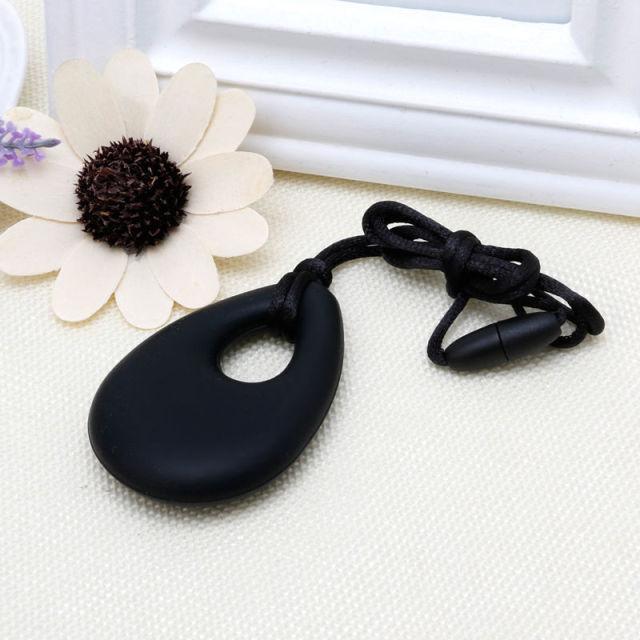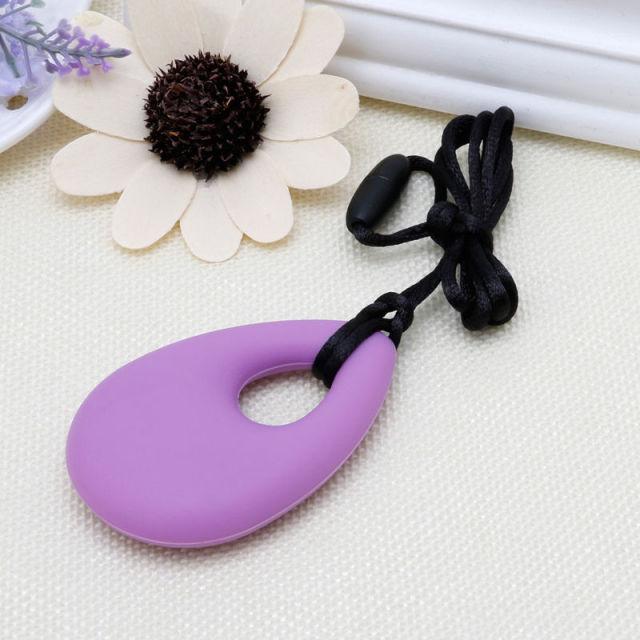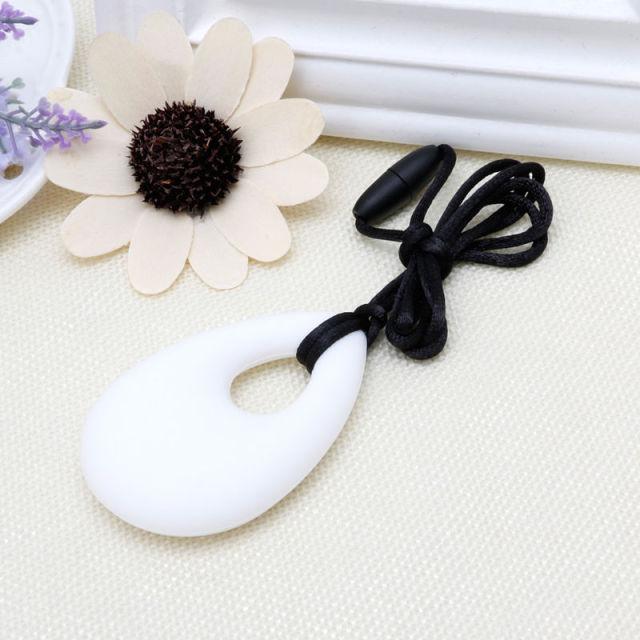 Are you looking for a chew necklace that looks more like fashion jewelry?
You can stop your search, because you have found it!
This Teardrop Chew Necklace resembles a popular teardrop stone with it's shape and smooth texture. It's a chewable necklace that says fashionable and stylish!
Not only is it fashionable, but it's made with durable silicone so you can stim for longer.
Our Teardrop Chew Necklace comes in 5 trendy colors. We have magenta, turquoise, black, purple, and white - all great colors to go with your favorite outfits!
Can't decide on your favorite color? With a price this low, you can get multiple colors to match your wardrobe!
Owner rating: Good for medium and light chewers
Grab your new favorite Teardrop Chew Necklace before it sells out!
FREE Shipping storewide US & Canada. International shipping available. Shipping can take 2-4 weeks to arrive.
Want help choosing the right chew necklace for you? Check out this in-depth Review Guide.