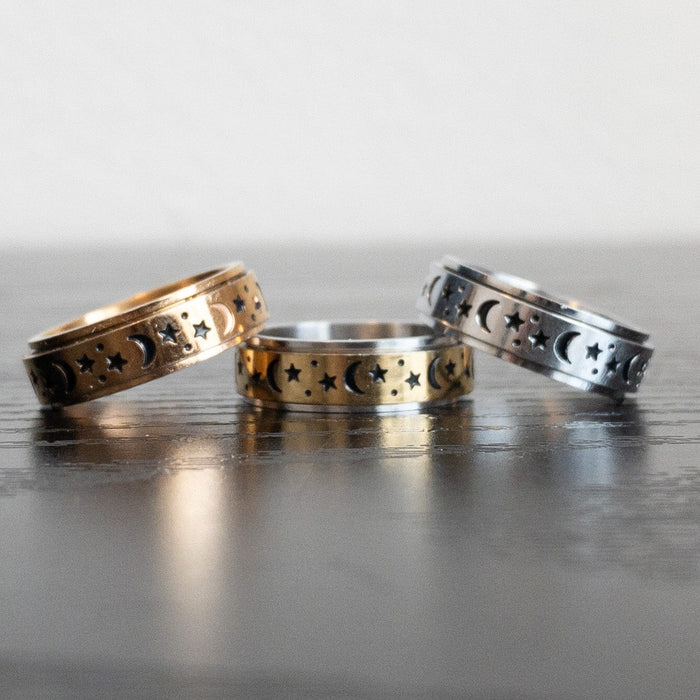 **Note: I've worn all 3 colors a lot, so they're not in new condition in the photos.**
Do you fidget with your jewelry?
Do you take off your rings or spin them around your finger?
This Moon and Star Stim ring is a nifty spinner ring! Instead of spinning the entire ring around your finger, creating friction on your skin, this ring will stay in place. Only the inner ring with the moon and stars design will move. 
Many of us autistic adults find spinner rings a great way to stim discreetly. It's a lightweight and wearable option for stimming.
Spin the stimming ring around and watch the moon and stars glide while it makes a satisfying sound.
This Moon & Star Spinner Ring is owner tested for durability and longevity. It passed all tests wonderfully.
Our Moon and Star Stim Ring comes in 3 beautiful 6mm stainless steel colors; silver, silver-gold, or rose gold.
Grab your new favorite ring Moon and Stars Stim Ring today while supplies last!
FREE Shipping to US & Canada. International shipping available. Shipping can take 2-4 weeks to arrive.