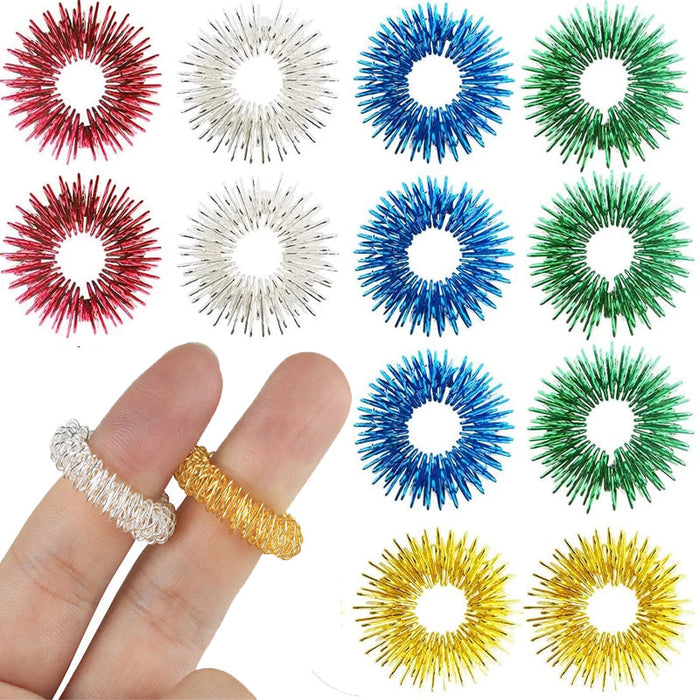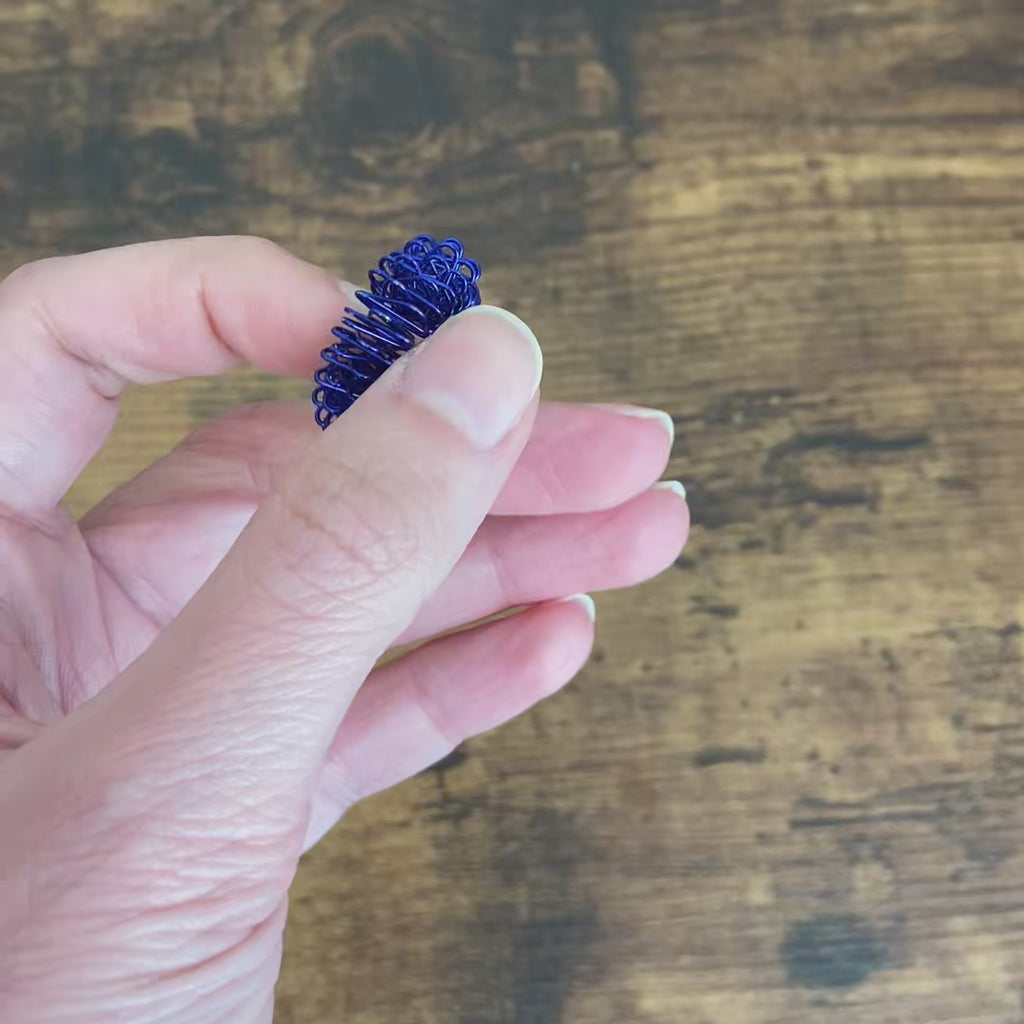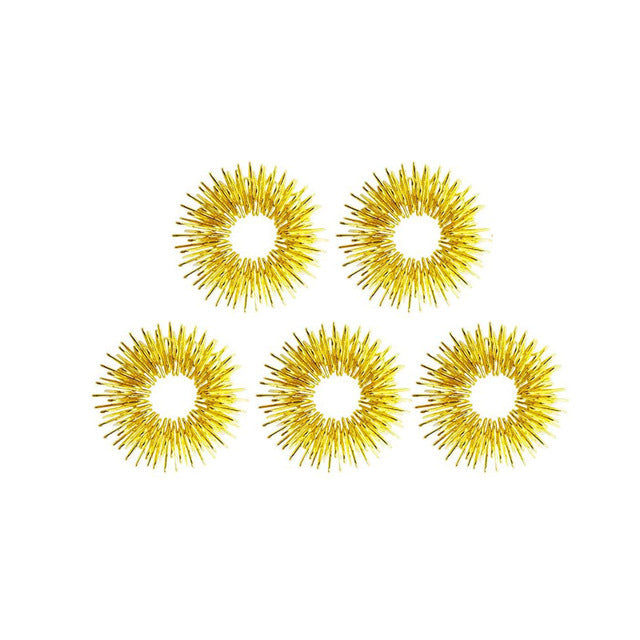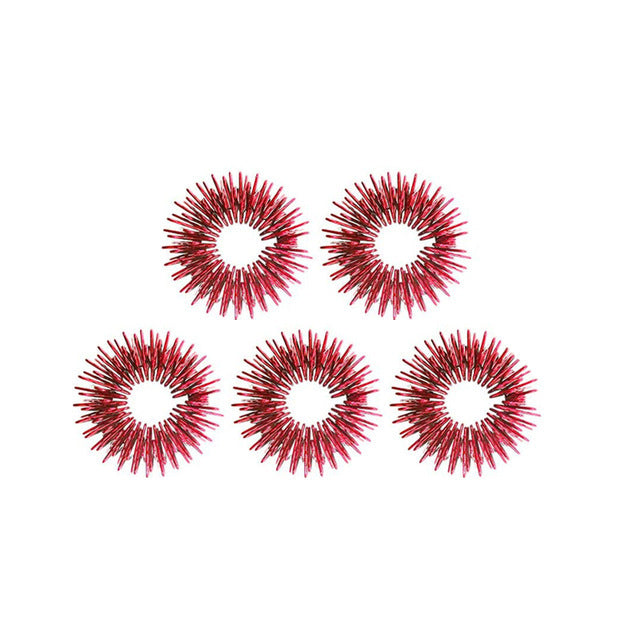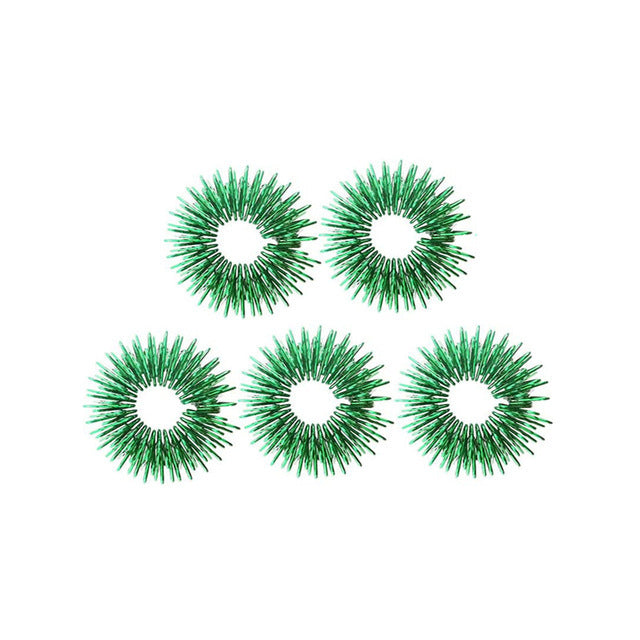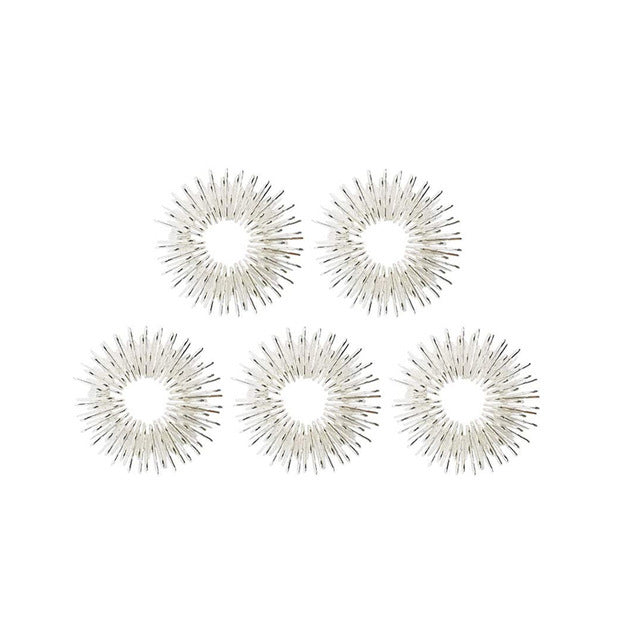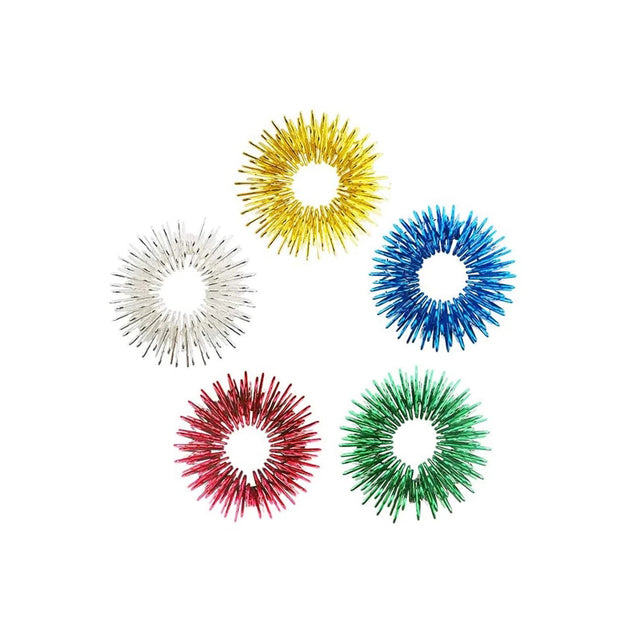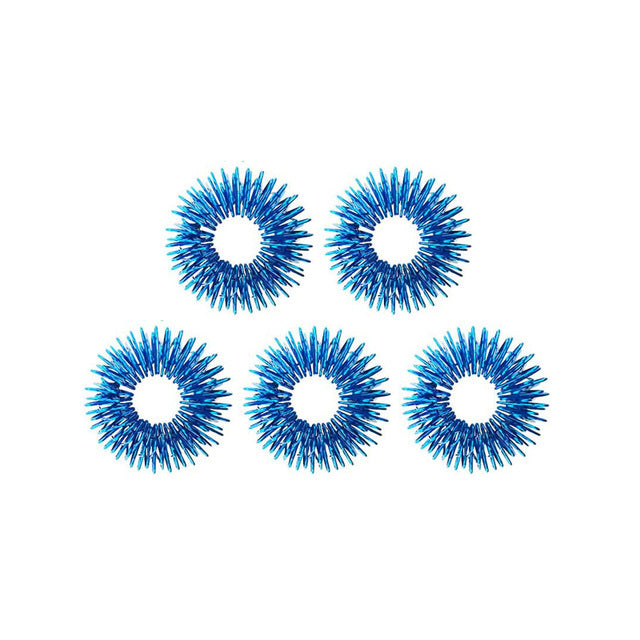 Do you feel pressure is soothing to your sensory sensitivities?
These Spiky Acupressure Rings are just what you need!
You can roll these rings up and down your finger for a calming texturized pressure on your skin. Pressure can be soothing to our nervous system during times we might feel anxious. These flexible stainless steel rings provide just the right amount of pressure when you need it most.
Place these rings around your fingers and run your hands along your arm and wrist for a nice textured touch. You can also take the ring off and rub it on the palm of your hands for an extra soothing effect.
With a pack of 5, you can take them anywhere with you. Carry them in your pocket or bag and they won't lose their shape.
They come in 5 fun colors too! Whether your favorite color is red, white, yellow, blue or green, you are sure to find this awesome stim toy in the color you love the most!
Grab your set of 5 acupressure rings today while supplies last!
FREE Shipping storewide US & Canada. International shipping available. Shipping can take 3-4 weeks to arrive.