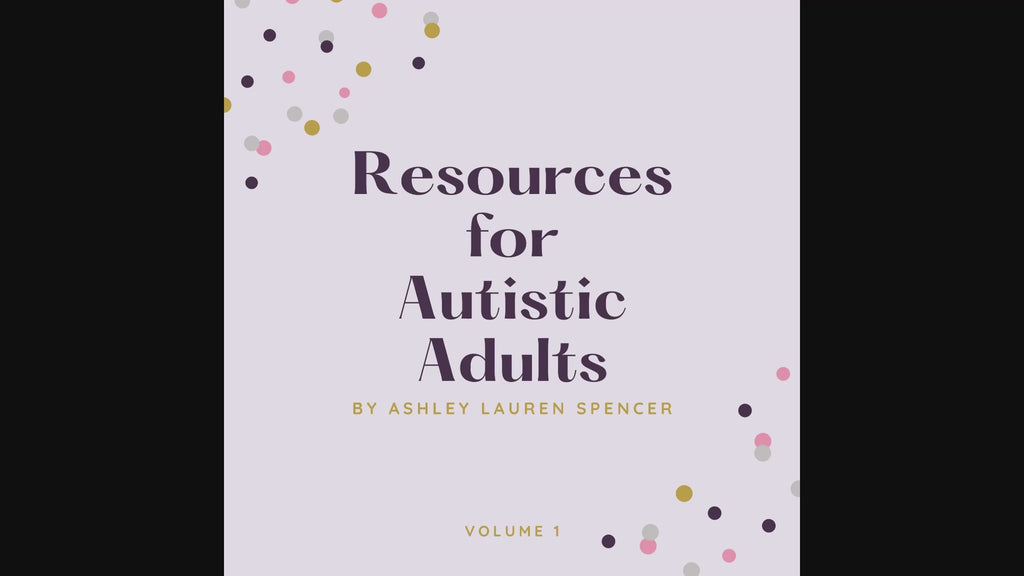 This is an audiobook you can relate to. It's written by an autistic adult for autistic adults and narrated by the author. It's filled with resources and wisdom to help you live your best and most authentic life.
This audiobook addresses many topics that are important to the autistic community, such as masking and unmasking, life hacks, workplace accommodations, what to do after an autism diagnosis, and many other self-help topics. There is even a chapter dedicated to alexithymia.
Resources for Autistic Adults: Volume 1 is a collection of the most beloved articles, except for Chapter 9 and the introduction, which was written just for this book.
Give the audiobook sample video a listen to hear Ashley Lauren Spencer narrate her book.
Must use the free-to-download app BookPlayer on iOS and PlayBook Lite app on Android. Both apps are open source and available in your mobile device app store.
Apple Books, Google Play Books, and Audible do not allow audiobooks not purchased at their store in their app, so the free to download open source apps must be downloaded to play this audiobook.
Simply save the m4b file to your mobile device and import it into these apps on iOS and Android.