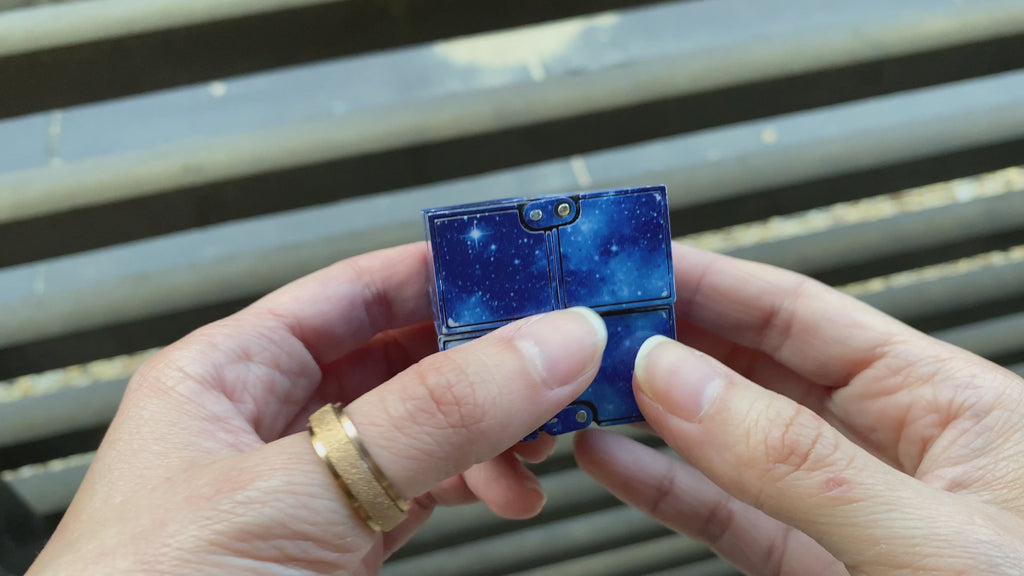 Are you looking for a fun way to stim?
Do you prefer to stim with both hands at the same time?
This Galaxy Infinity Fidget Cube is perfect for you!
The cube folds and unfolds in different directions, allowing you to stim with both hands. It's easy to use with just one hand too!
Check out our demonstration video to see this Galaxy Infinity Fidget Cube in action!
Grab your new favorite stim toy while supplies last!
FREE Shipping storewide US & Canada. International shipping available. Shipping can take 3-4 weeks to arrive.