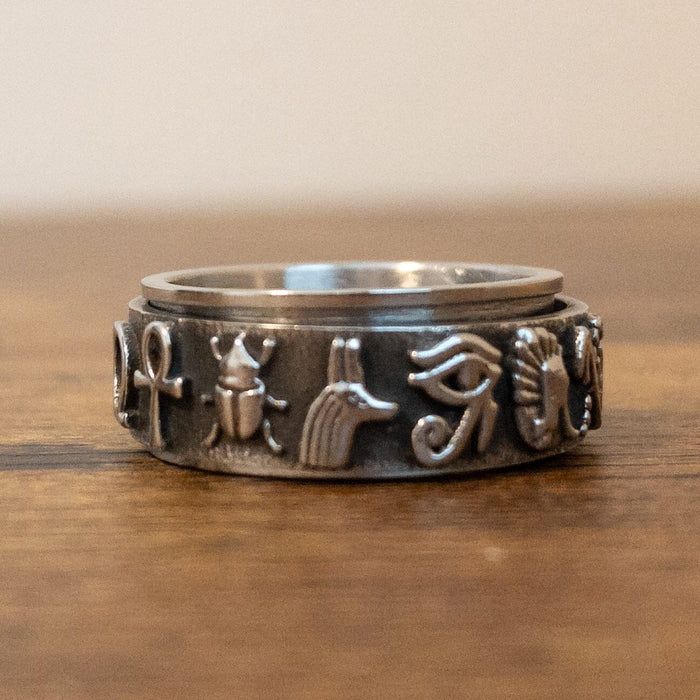 Stop the endless spinning & endless search for unique jewelry with this Egyptian Hieroglyphs Spinner Fidget Ring!
Step back to an ancient era with vibrant hieroglyphs and a truly one-of-a-kind vintage appearance for a ring that stands out.
Perfect for fidgeters and historians alike!
FREE Shipping to US & Canada over $35. International Shipping available. Shipping can take 2-4 weeks to arrive.