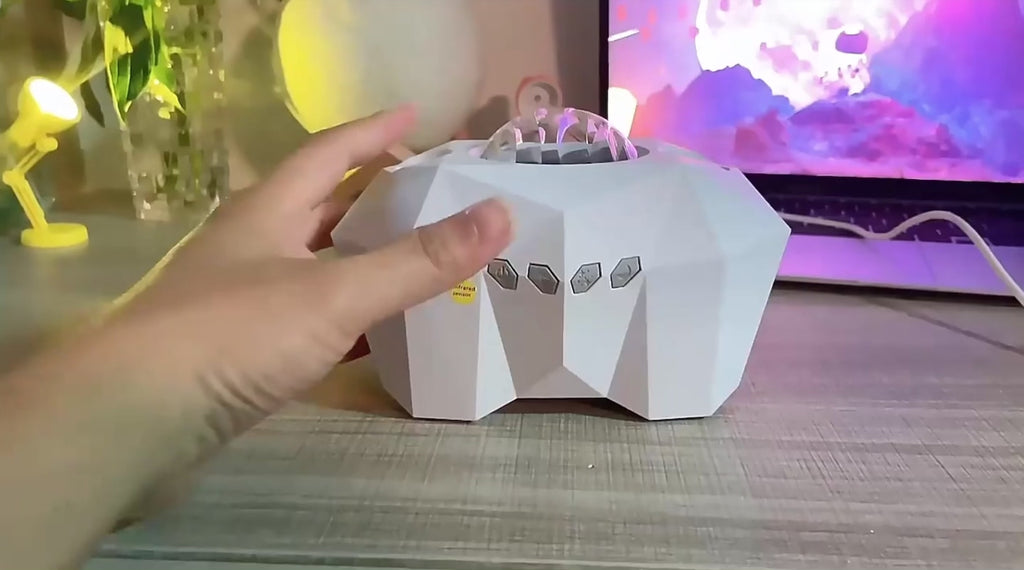 Do you love to look at colored lights?
This Aurora Galaxy Light Projector is perfect for visual stimming.
The colored lights flow like a river across your walls, while resembling the northern lights.
It can project 14 different aurora color patterns, along with the moon and stars.
Change the stunning colors with the included remote.
You can also change the speed of the lights, the gradient of the aurora and stars, and set a sleep timer for 1 hour, 2 hours, or 4 hours.
Each device is a white color to reflect the colored lights the best.
Order today and visual stim away with these mesmerizing aurora lights!
FREE Shipping to US & Canada. International Shipping available. Shipping can take 2-4 weeks to arrive.