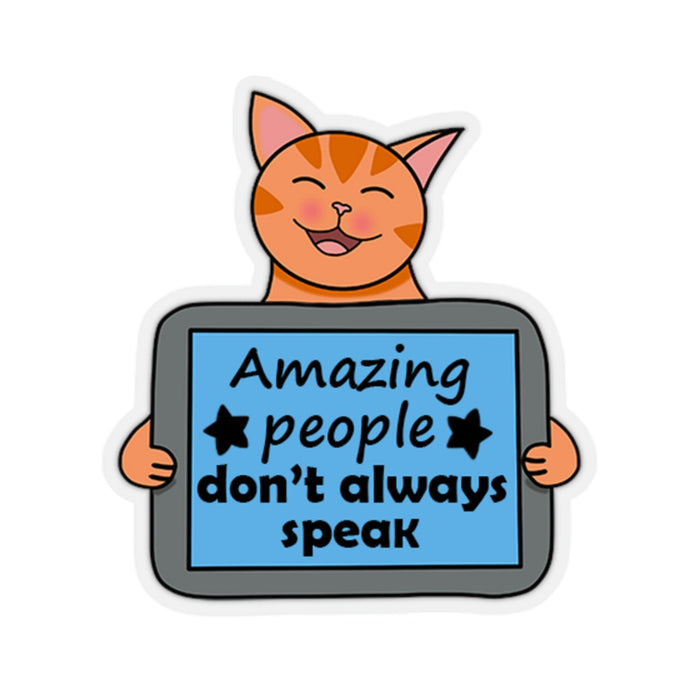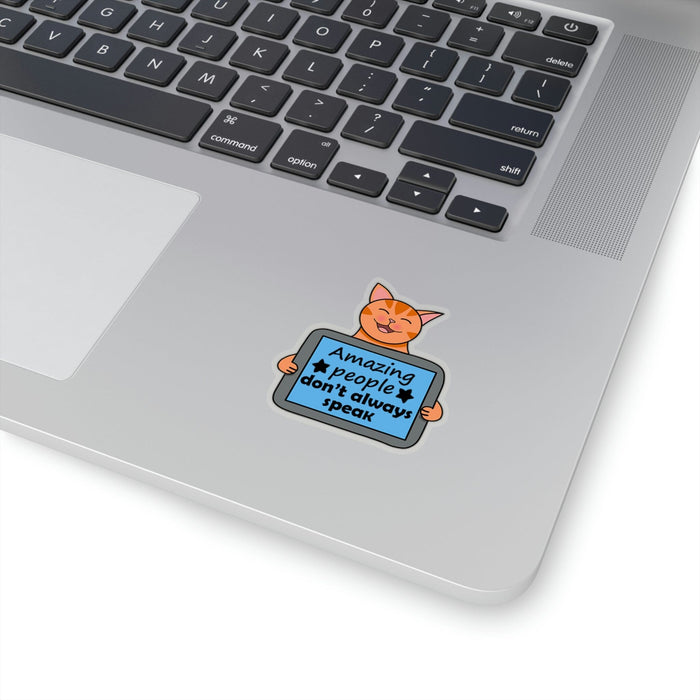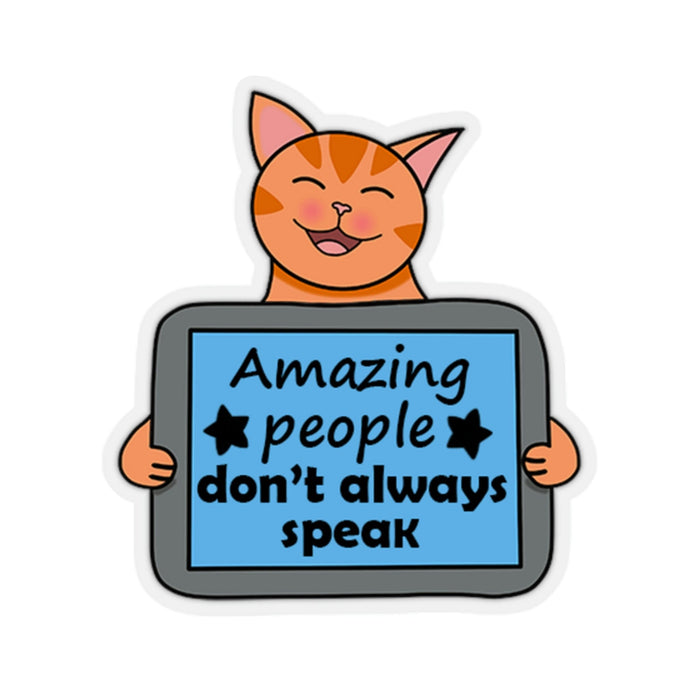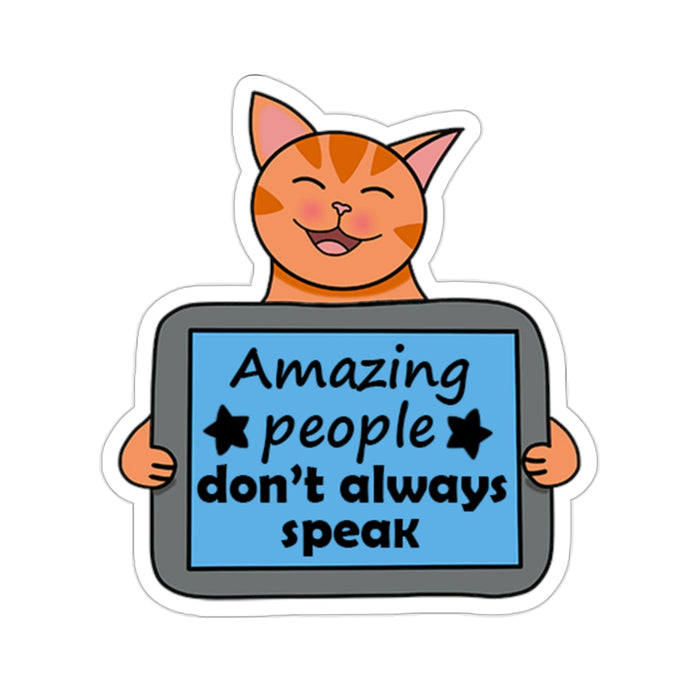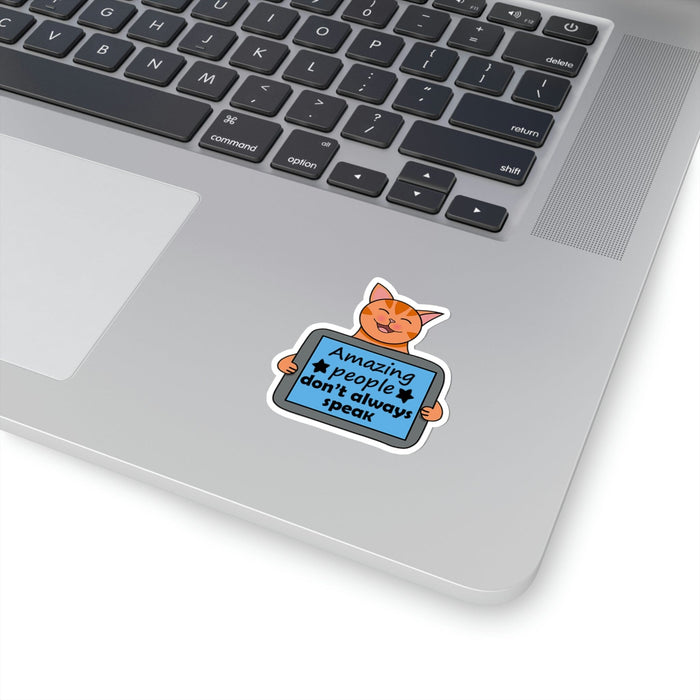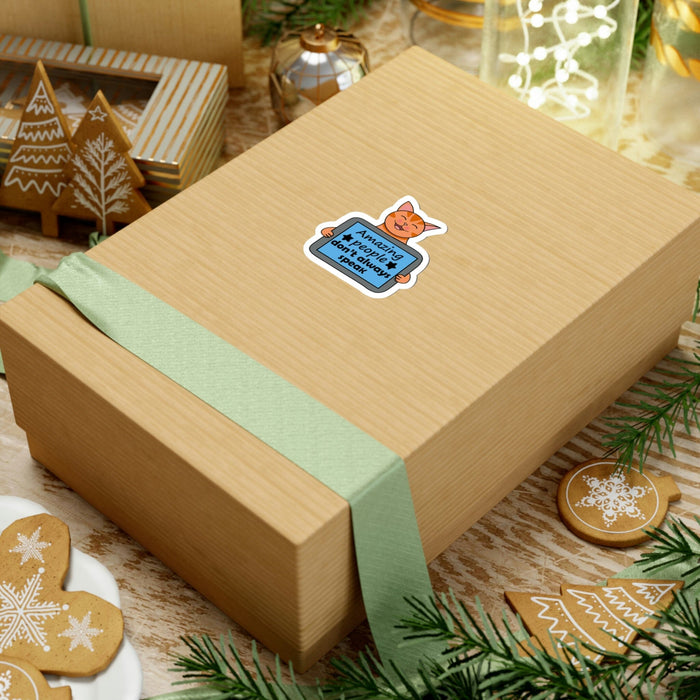 This sticker was created by the autistic artist Uniflame.
She was commissioned and paid to create this powerful sticker design to celebrate those who are autistic and non-speaking.
With the adorable and smiling orange cat holding a speech tablet, this sticker shows you don't need to speak words to be the incredible person you are!
Uniflame also has a Ko-fi Shop where you can find and purchase more of her artwork.
Order today and enjoy this one-of-a-kind sticker made for you!
FREE Shipping to US. Canada and New Zealand Shipping available. Shipping can take 2-3 weeks to arrive. Available to US, Canada, and New Zealand only.